Metasequoia - Metasequoia glyptostroboides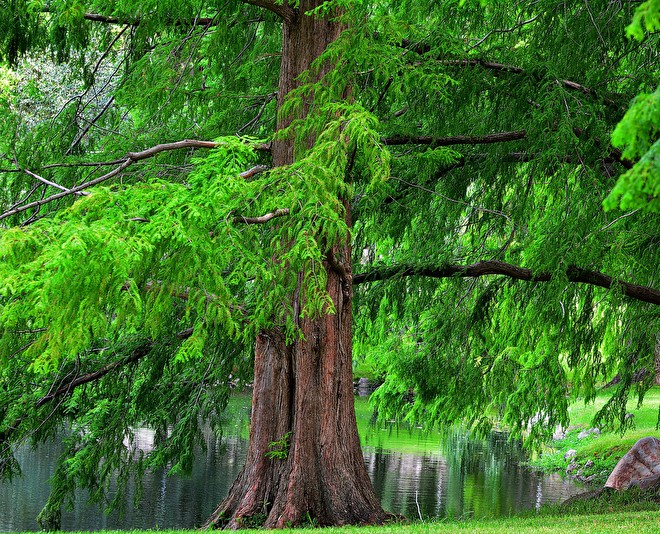 The Metasequoia is known by a variety of names such as Dawn Redwood, Dawn Sequoia, Chinese Sequoia and Metasequoia glyptostroboides. The Metasequoia was not discovered in living form until 1941 after fossils of this tree were found in clay layers in 1939-1940. It was not until 1944-1945 that the living trees ware classified to belong to the genus Metasequoia. This Metasequoia is a deciduous coniferous tree that, like the other two better-known living species, belongs to the "Sequoioideae" family. Together they are the last three living species of the "Sequoioideae" family.
The Metasequoia can reach a height of 40-45 meters. In Europe the highest specimens are currently around 25 meters. As these were only planted in Europe after their discovery in 1941. Fossils of the Sequoioideae family have been found in many places in the Northern Hemisphere, including in what is now Western Europe. The trunk diameter can reach more than 2 meters, but that will of course take many years. The Metasequoia drops relatively few needles (leaves). The Metasequoia trees do well in a variety of climate zones, including those of the UK, The Netherlands, France, Belgium, Germany,Austria, Luxembourg and Poland. They can withstand frost but are not resistant to spring night frosts, especially the young trees. This Asian conifer is very similar to the North American bald cypress (Taxodium distichum).
Metasequoias are fast growers. They look great in larger gardens and parks. The specimens found in the wild are mainly found on fairly moist soil, but they also tolerate dry soil. The Metasequoia, like the two other relatives, the Giant Sequoia and the Coastal Redwood, can rightly be called a living fossil. The Metasequoia is on the IUCN list of endangered tree species.
A larg and thick specimen can be found in the Fellows' Garden, Clare College in Cambridge, England, United Kingdom.