A Sequoia as a remembrance tree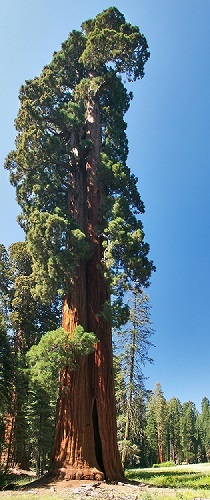 The Giant Sequoia and Coastal Redwood are beautiful memorial trees for either joyful or sad / regrettable event. A remembrance tree is also called a memory tree or memorial tree. The age, height and size attained by the Giant Seqioia and Coastal Redwood underline a lasting and impressive memory.
A joyful event such as the birth of a child (birth tree), an engagement (engagement tree), a marriage (wedding tree), reaching a special age (for example 18, 21, 50 or 100 years) or the purchase of a home of your own ( house tree) are memorable events that can be celebrated with the planting of a sapling or the initiation of growing one of these trees from a seed.
A sad event is the death of a loved one. Having a memorial tree symbolizes new life and is a place of remembrance that one can visit.
You can choose to place a plaque near the tree so that the memory is shared with others over the years.
Planting or seeding a Giant Seqioia or Coastal Redwood as a memorial tree will keep the commemoration alive and likely to live on for many generations. The Giant Sequoia and Coastal Redwood are beautiful trees with a reddish-brown bark and they are evergreen.