The Giant Sequoia - Sequoiadendron giganteum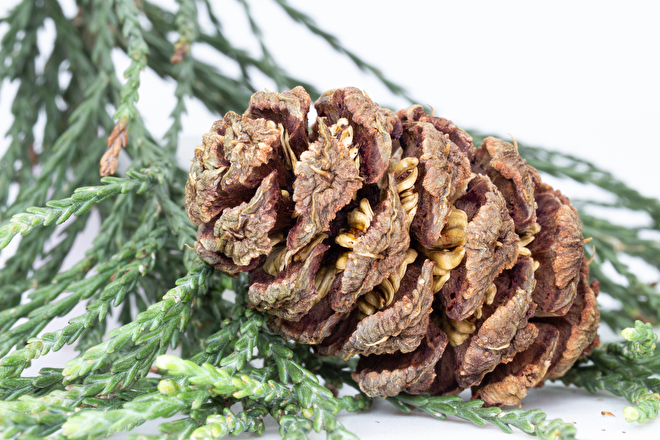 The Giant Sequoia is also known as Giant Redwood or Sequoiadendron giganteum. The Giant Sequoia is the largest tree on earth in terms of volume. They can reach a trunk circumference of 28 meters and a height of over 94 meters. That's just about the same height as the Big Ben tower in London. The Giant Sequoia family trees can become more than 3000 years old. A Giant Sequoia has been found that has reached an age of over 3500. They thus belong to the group of longest living organisms on earth. Fossils research has shown that this tree species grew on earth more than 140 million years ago. The Coastal Mammoth Tree also grew in Europe until 5 million years ago.
Giant Sequoia's thrive in a wide range of climate zones and environments, including the UK. A grown tree reaches an average height of 50 tot 85 meters and can reach a tree trunk circumference of 28 meters. The tree trunk is tapered with a crown of beautifully hanging branches. The Giant Sequoia tree is on the IUCN list of endangered tree species.
The largest living specimen of these trees is the General Sherman. This specimen is in the Sequoia National Park, is more than 2000 years old, is 84 meters high, has a circumference of 31 meters and weighs 1.2 million kilos!
Plant your own Giant Sequoia seedling tree
Grow a Giant Sequoia yourself with our seed grow kits