About Sequoia trees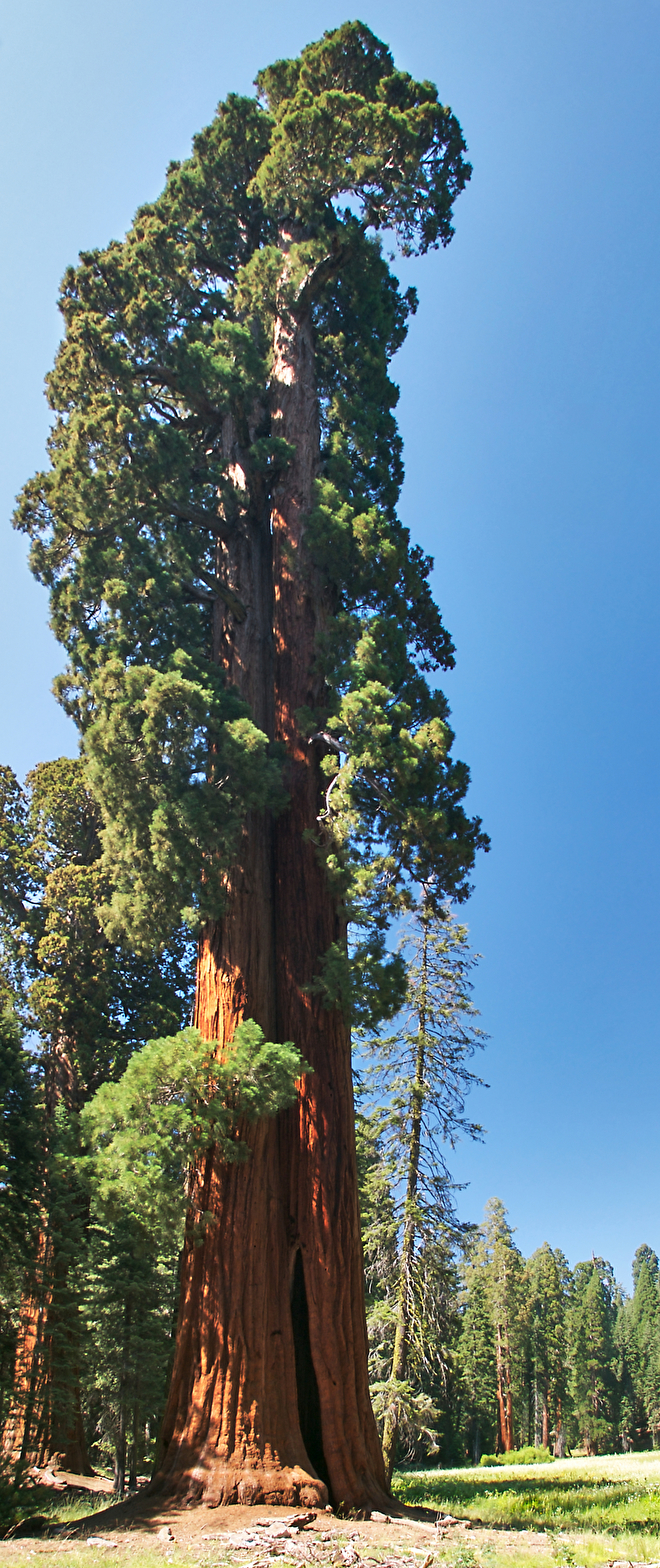 Sequoia trees, the Giant Sequoia (Giant Redwood tree), Coastal Redwood (Giant Redwood tree) and Metasequoia (Dawn Redwood tree) are beautiful trees. They feel at home in various climate types and have been present on Earth for more than 140 million years. The Giant Sequoia and Coastal Redwood trees belong to the oldest, highest and biggest tress on earth. All three Sequoia species are fast growers and they are not susceptible to disease. These trees can withstand frosts of up to -15 degrees Celsius. The Giant Sequoia, Coastal Redwood remain green all year round (evergreen). The Dawn Redwood sheds its needles in during the winter. The Metasequoia can reach a height of 40-45 meters and loses its needles in winter. Redwoodking specializes in these three types of Sequoia trees.
The Giant Sequoia (Giant Redwood tree), Coastal Redwood (Giant Redwood tree) and Metasequoia (Dawn Redwood tree) are the last three living species of the "Sequoioideae" family. The Giant Sequoias, Coastal Redwoods and Dawn Redwoods have multiple names:
The Giant Sequoia is also called Giant Redwood, Sierra Redwood, Wellingtonia or Sequoiadendron giganteum.
The Coastal Redwood is also called Coast Sequoia, Coast Redwood, Coastal Sequoia, Californian Redwood or Sequoia sempervirens.
The Metasequoia is also called Dawn Redwood, Dawn Sequoia, Chinese Sequoia or Metasequoia glyptostroboides.
In the course of the 19th and 20th century these beautiful trees were planted in various places in Europe. They still feel very much at home on the European continent and the number of Sequoias in Europe are growing steadily.
The Coastal Redwoods and Giant Sequoias could only be found in the wild in North America until the end of the 19th century, but there more than 95% of these trees have disappeared in recent decades. The Metasequoia was discovered in China as recent as in the 1940s. It is not without reason that these three tree species are on the IUCN list of endangered trees. Every additional Sequoia is therefore welcome.
Sequoia trees absorb a lot of CO2. They, like other trees, break down CO2, thereby releasing oxygen (O2) and storing carbon (C) in the wood. Because of their growth rate, they do that like no other. Sequoias can generate up to 25 m3 / ha of volume per year. This amounts to almost 15 tons of CO2 absobtion per year. This makes them one of the top growers in height, volume growth and CO2 storage. There are tree species that process more CO2 per m3 of wood, but these often have a much lower growth rate.
Wood from the Giant Sequoia and the Coastal Sequoia has a beautiful red-brown color with beautiful grain. The wood contains tannin that provides natural protection against many insects and rot. The heartwood contains the most tannin and therefore also lasts a long time when used outside. Mammoth trees also have a very beautiful reddish-brown colored bark.
Sequoia trees - Redwood trees are impressive, fascinating and beautiful trees. You can breed them yourself from a seed or plant a young seedling. Either way, it's a rewarding experience and result. Redwood trees are also used for Bonsai tree growth.
A young Giant Sequoia or Coastal Redwood or seed grow kit is a great gift, birth gift or promotional gift. Unique, "green" and focused on the future.
Sowing or planting your own Sequoia tree or Redwood tree is not difficult.
We sell seed grow kits and young Sequoia trees in various sizes
Fast and easy home delivery

NEWS
08-06-2021: Sequoias in a pot are available all year round and extra discount on bundles of four pieces
Many trees and plants are only available in the spring or autumn because they have to be put in the ground after purchase. Our Giant Sequoias and Coastal Redwoods can easily remain in their pots for a while and when they are ready, they can be potted into a larger pot or placed in the ground. Click here to read the whole article.
April 23rd 2021: Bundles of 2, 3 or 4 pieces with increasing discount and new shipping boxes.
As of today we have added bundles of 2, 3 and 4 annual trees to our range. These bundles are available for both Giant Sequoias and Coastal Redwoods. We have also adjusted the shipping packaging slightly. Click here to read the whole article.
February 17th 2021: Metasequoia seed grow kits and packs of seeds added to the assortment.
After the introduction of the new version, slightly larger, seeding kits for the Giant Sequoia and Coastal Redwood, this seed grow kit is now also available for the Metasequoia. The Metasequoia is known by different names such as Water Cypress, Chinese Giant Sequoia, Dawn Sequoia, Metasequoia and Metasequoia glyptostroboides. The Metasequoia was not discovered in living form until 1941. Click here to read the whole article.
January 5th 2021: Introduction of our new and slightly larger seed grow kit
Today we are introducing our new version of the Giant Sequoia and Coastal Redwood seed grow kits. During 2020 we developed and tested a new version of the seed grow kit. The new seeding kit has a number of advantages over the previous version. Click here to read the whole article.
January 4th 2021: Bag with 1 liter perlite added to the range
In response to several questions from customers, we have added bags of 1 liter perlite to our range. They can be found under the heading "Seeds and Nutrients". Click here to read the whole article.
Our young trees are shipped in 2L pots
The potting soil containts the right nutirents for many months