About Sequoia trees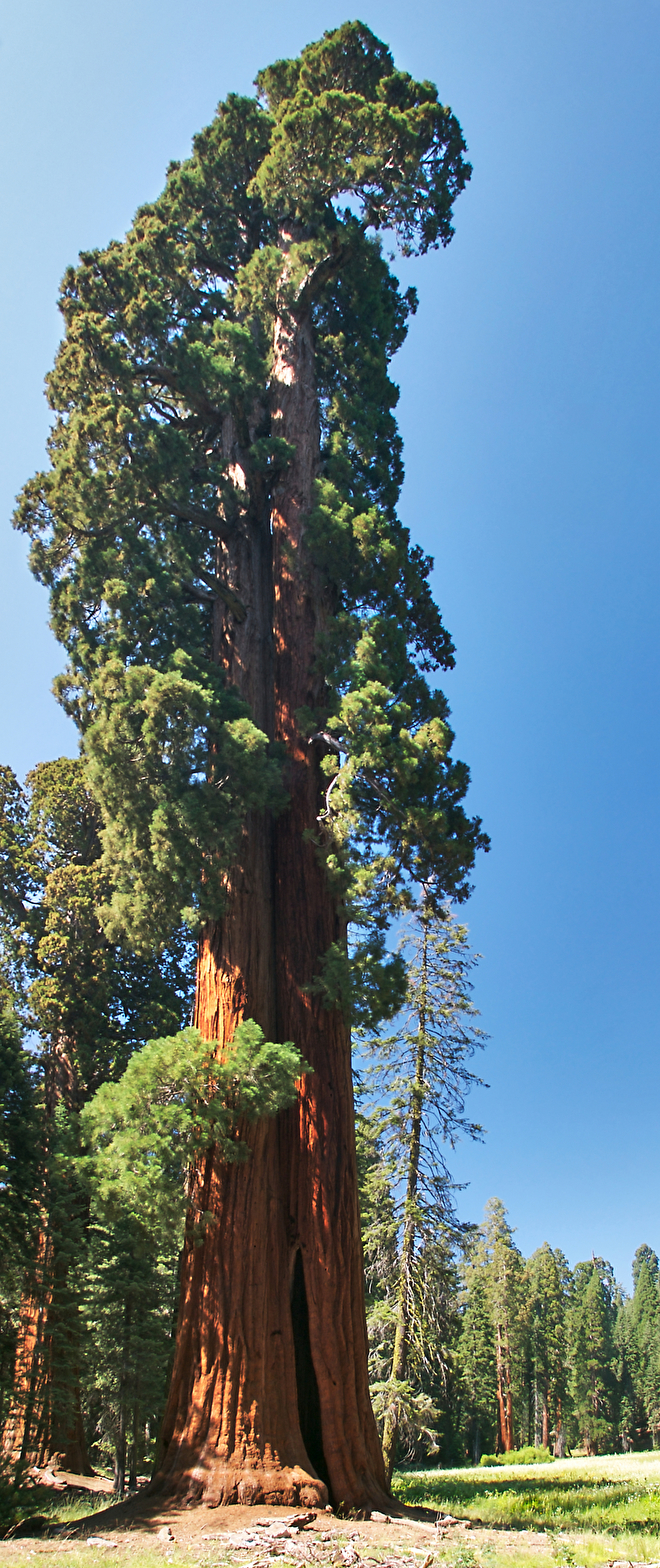 Due to the developments concerning the corona / covid-19 virus, we have decided on March 14, 2020, not to take orders in the coming weeks. If you want to be kept informed when we will start taking orders again, sign up for our newsletter (you can also easily unsubscribe if you no longer wish to receive it).
The Sequoia trees, also called Redwoods, is the name for the last two of in total three species of the family "Sequoioideae". The Coastal Redwood and the Giant Redwood. These magnificent trees have multiple names:
The Giant Sequoia is also called Giant Redwood, Sierra Redwood, Wellingtonia or Sequoiadendron giganteum.
The Coastal Redwood is also called Coast Sequoia, Coast Redwood, Coastal Sequoia, Californian Redwood or Sequoia sempervirens.
Although these trees were already to be found on the European continent over 140 miljon years ago, they had disappeared there after the last ice age. Nowadays these magnificent trees are again to found on many different locations in Europa. The Sequoia trees belong to the oldest, highest and biggest tress on earth. They are so-called Evergreen trees, staying green leaves all year around. As very fast growers Redwoods are capable of processing a lot of CO2., releasing oxygen (O2) and storing carbon (C).

Sequoia trees - Redwood trees are impressive, facinating and beautiful trees. You can breed them yourself from a seed or plant a young seedling. Either way, it's a rewarding experience and result. Redwood trees are also used for Bonsai tree growth.
NEWS
February 12th 2020: Redwoodking now also delivers to customers in Germany, Luxembourg, Austria and France.
Since 12 February 2020, Redwoodking has also been supplying customers in Germany, Luxembourg, Austria and France. Redwoodking now sends its Sequoia trees and seeding kits (Giant Sequoias and Coastal Redwoods) in handy packaging to Germany, Luxembourg, Austria and France. Click on this link to read the whole article.
January 7th 2020: Seed packets of Giant Sequoia and Coastal Redwood added to our product range.
For those who want to grown their own Giant Sequoia seedling or Coastal Redwood seedling from a seed we now offer seed packets of both species. We also offer seed grow kits of both species that contain the seeds but also a mini greenhouse, soil, perlite and detailed instruction. Click on this link to read the whole article.
January 3rd 2020: Small bags of nutrients added to our product range
For those who are potting their own Giant Sequoia tree or Coastal Redwood tree to a larger pot, we have now added small bags with slowly released nutrients to our product range. The composition of the nutrients in the bags and the quantity are tailored to young sequoia trees that go to a larger pot. So you don't have to figure out which nutrients you need, where you can buy slowly released fertilizer and you don't have to buy a large bag. Click on this link to read the whole article.
Free shipping for orders over 50 euro
Fast Delivery
Sow, plant grow, enjoy!